This Web site was designed using Web standards.
Learn more about the benefits of standardized design.
Quick Links
Main Navigation
Top Stories
Employment with USD 511 OPEN POSITIONS: Bus Driver(s) & Substitute Driver(s) Attica Public Schools is looking for a bus driver and substitute bus drivers. Candidates must be able to pass a drug screen & have a valid Kansas drivers license. Class B with passenger and S endorsement mandatory for job but will train to receive for the right individual. For more . . .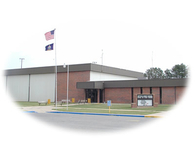 To contact a staff member, you may call the appropriate phone number below. The staff directory with email addresses can be accessed by clicking the following link: Staff Directory Attica High School - (620) 254-7915 Attica Wellness Center - (620) 254-7978
Current Highlights